SmarDTV Technology, the Direct-to-TV Business Line of SmarDTV Global, today announced that its latest USB 2.0 based Conditional Access Module generation - the TV-Stick - has successfully passed the CI Plus 2.0 certification.

This certification, more than a key milestone in 2021, is a major step forward a massive adoption of the CI Plus 2.0. CAM, which could pretend being the new way of viewing television at home. End user has more and more choices of equipment to watch TV, the TV Stick is the "operator controlled" accessory to personalized retail device and ensure a universal level of security.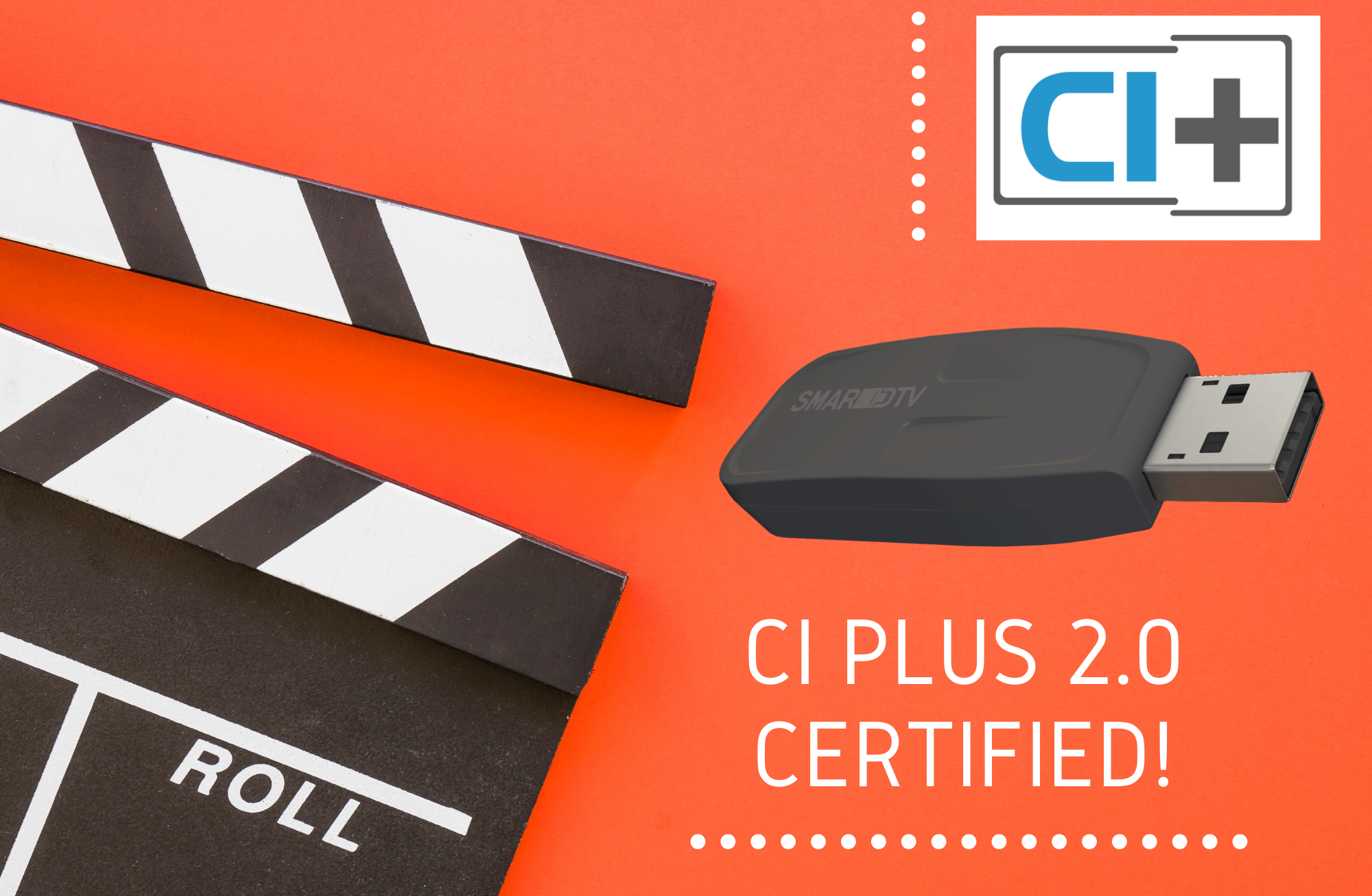 Direct-to-TV – or sometimes called set-top box less - strategy for Pay-TV operators is becoming therefore reality by allowing their subscribers to use their own device (BYOD) – the main TV screen in the home – for both live TV and non-linear content with a very similar customer experience as available today on hybrid set-top boxes. CI Plus 2.0 as a new standard first offers the largely adopted "stick" form factor that everybody is used to handle in a PC or a TV. Secondly, USB 2.0. overcomes PCMCIA barrier enabling new business opportunities worldwide for the entire ecosystem: starting with TV and CPE manufacturers, and pay-tv operators.

Smart TV is becoming the normality with shipments which are continuously growing. The combination of TV Stick with Smart TV brings to the end user the IP services diversity combined with the quality of service of broadcast TV channels. Without additional CAPEX investment, pay-tv operators benefit from latest innovation from TV Manufacturers and an up-to-date device to promote connected services.

The SmarDTV's CI Plus Certified TV Stick comes along the increasing availability of TV compliant with CI Plus 2.0, which expect to be available, for majority of TV models, in 2022. CI Plus 2.0 not only brings a natural successor in Europe of PCMCIA CAM but is getting traction outside to get an alternative solution to hybrid set-top box.
"With this certification, our TV-Stick is ready to help any pay-tv operator to launch the perfect own-branded hybrid TV experience at a fraction of cost, in a simpler and sustainable way. We would be pleased to demonstrate them that it's no more a dream but a reality."

Erik Gazzoni, Direct-to-TV Product Line Director at SmarDTV Technology